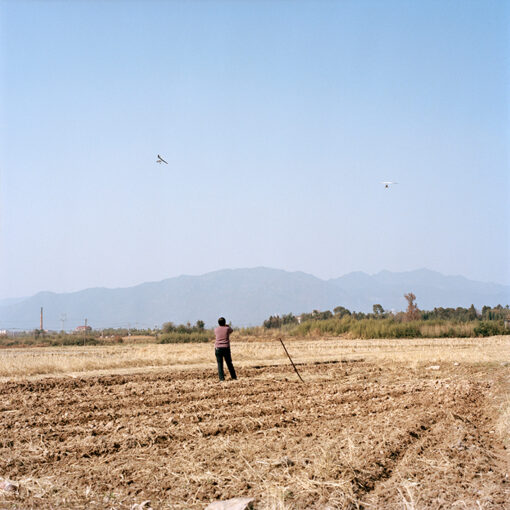 Aeronautics in the backyard
All over China, individual farmers started building their own designs of airplanes, most of the time working out of their own backyards. Not every design is equally successful. Some of these amateur planes are very dangerous and hardly functioning, yet some designs work so well that they get recognized by the professional market. Either way, this is not the main goal for these aeronauts. They are not in it for the money, they simply build in search of new alternatives; cheaper, lighter, stranger and better ways to fly.
Some of these aeronauts have worked for decades but never achieved to get airborne. Although that might sound like a waste of time, they see it differently. For them, the game is not about how far or high they can fly, it's about pushing their boundaries in order to achieve the impossible. They call it real-life science-fiction.
I travelled across China to encouter eight different farmer-aeronauts, all working in completely different ways. I lived with them, interviewed and photographed them and collected boxes full of original documentation and sketches. Step by step, I learnt why these farmers dream these dreams, why they actually decide to give building aircrafts a try, regardless of the lack of recourses, multiple failures and life-threatening accidents.
The book that will arise in response to collected experiences and documentation will function as a comprehensive reference, giving it's readers a unique look inside this mind-blowing evolution that's taking place in the most unexpected of situations.
Zhang Dousan
location:
Chaozhou, Guangdong
aircraft:
Dousan No.5
type:
coaxial-type helicopter, aviation aluminium rack with self-created, light aero motor
total costs (CNY):
500,000
length (m):
5.0
impetus (ph):
100
desired flight altitude (m):
3000
actual flight altitude (m):
0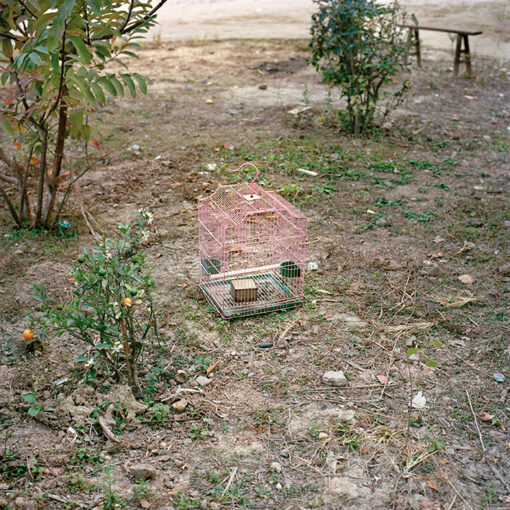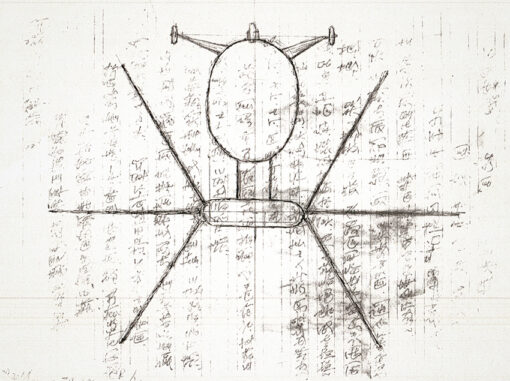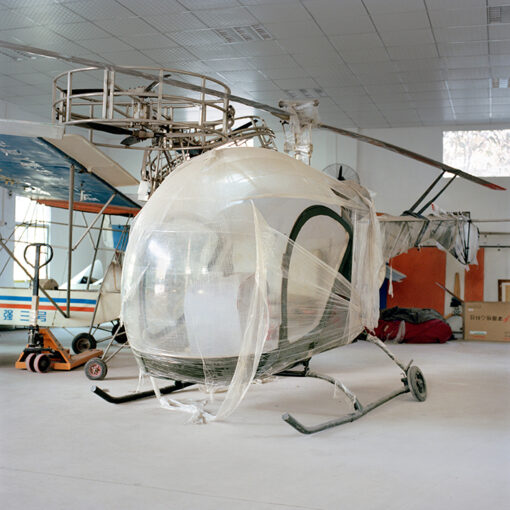 'I love creating. I wouldn't build an aircraft that already exists; I want to create my own designs and inventions. Those who don't understand might think I'm an idiot, given nowadays the whole society considers making money the most important thing. People say you are being silly if you don't make money but spend it.'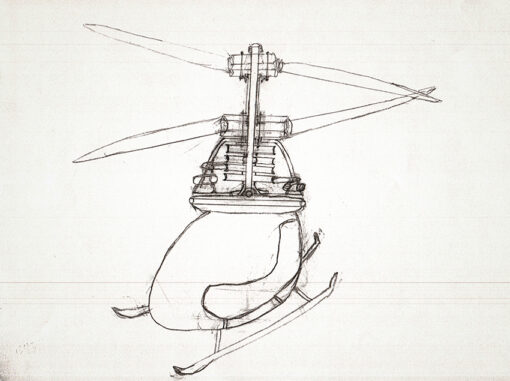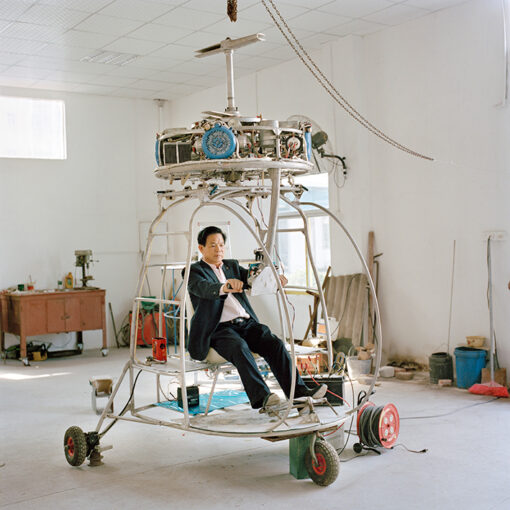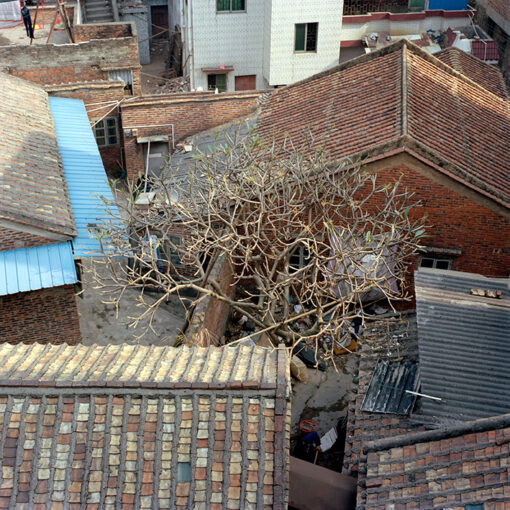 He Dongbiao
location:
Xiaoshan, Zhejiang
aircraft:
Low altitude free man
type:
low-flying helicopter with MZ202 aeromotor
total costs (CNY):
380,000
length (m):
5.0
impetus (ph):
64
desired flight altitude (m):
2500
actual flight altitude (m):
400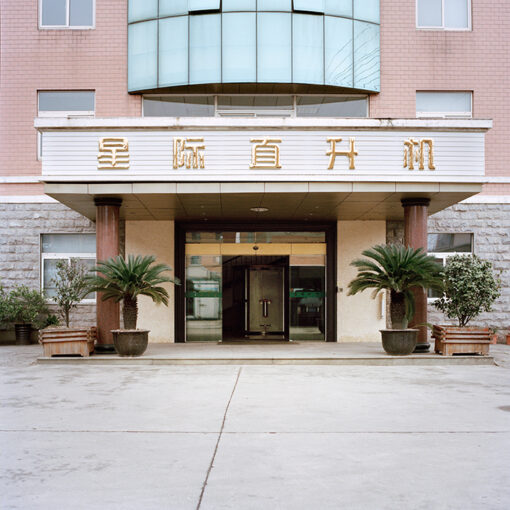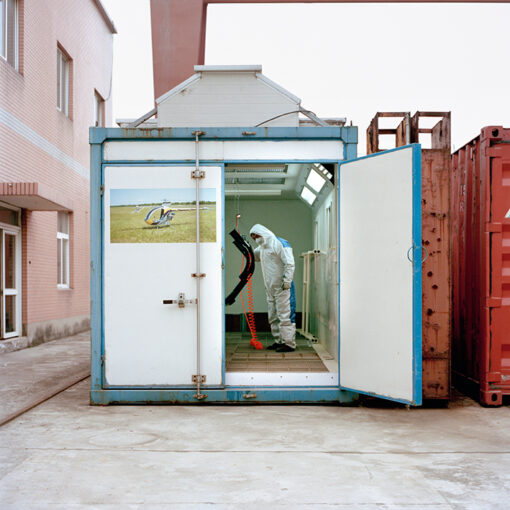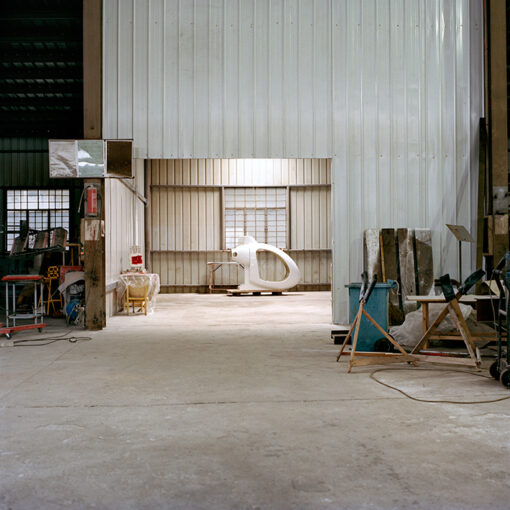 'To make an aircraft, first I need my wife's permission, then my mother-in-law's, lastly my father-in- law's. But luckily my family is quite supportive.'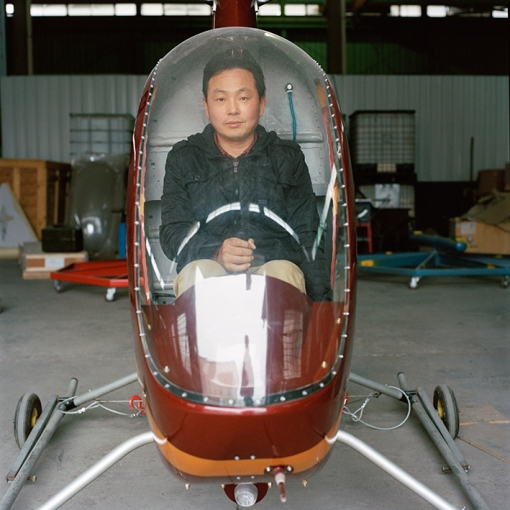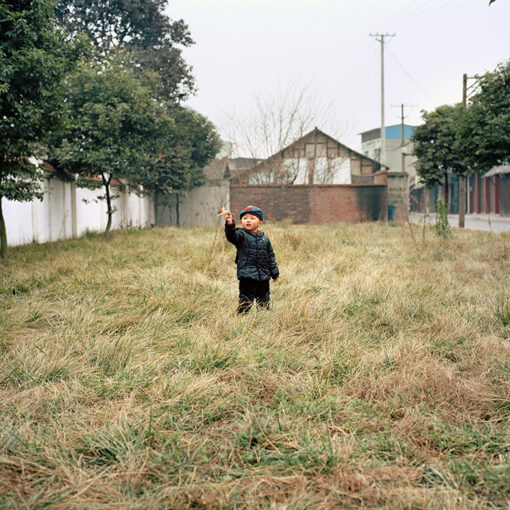 Wang Qiang
location:
Cixi, Zhejiang
aircraft:
Wang Qiang No. 2
type:
light fixed-wing aircraft, open cockpit, steel struc- ture, aluminium, alloy and wooden aerofoil, with a refitted Yamaha engine from a speedboat
total costs (CNY):
35,000
length (m):
5.6
impetus (ph):
63
desired flight altitude (m):
3500
actual flight altitude (m):
1500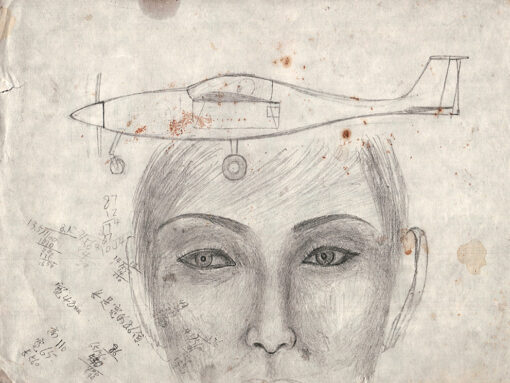 'My first aircraft cost me less than 10,000 CNY and all the materials and parts I made to build it were just one-offs, because I knew the first aircraft wouldn't be perfect and would end up as firewood like the model airplanes I made before. I used the money I earned from the first aircraft to make my second aircraft, Wang Qiang No.2. The first aircraft was made with six galvanised pipes, at 18 CNY a piece. I built the air- frame for the second one with stainless steel. Each stainless steel pipe cost me 180 CNY – ten times the cost of the galvanized ones. I spent 20,000 CNY and three months building the second aircraft.'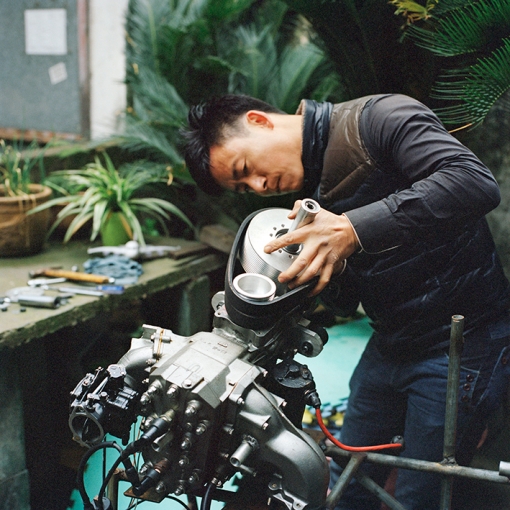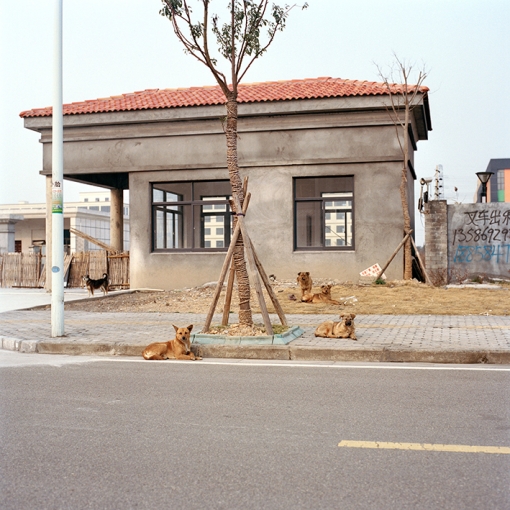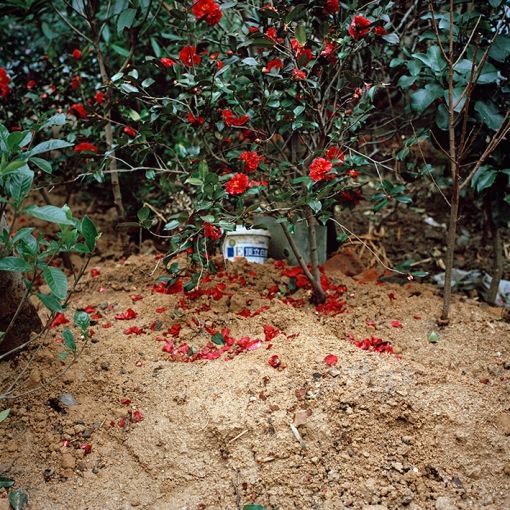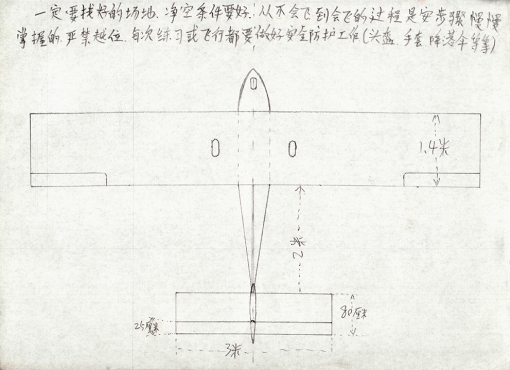 'I've had more than one accident. Once I flew to 300 metres and the engine suddenly shut down. I immediately attempted to land by gliding. However, before I was able to steer it towards the runway, the aircraft crashed into the river. I had to swim to the bank and then try to salvage the aircraft. It was a chilly day and I was wet through. I disassembled the aerofoil and used a rope to haul the aircraft ashore.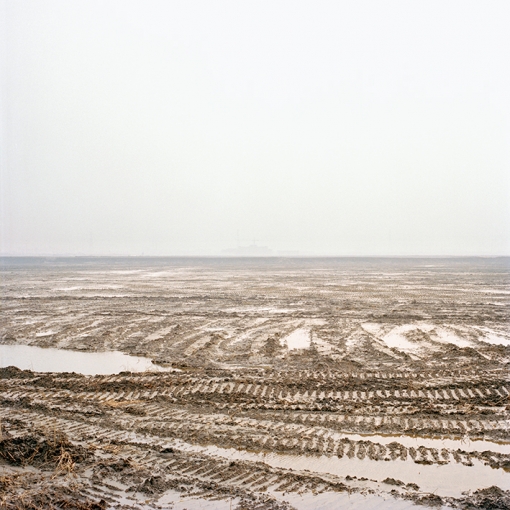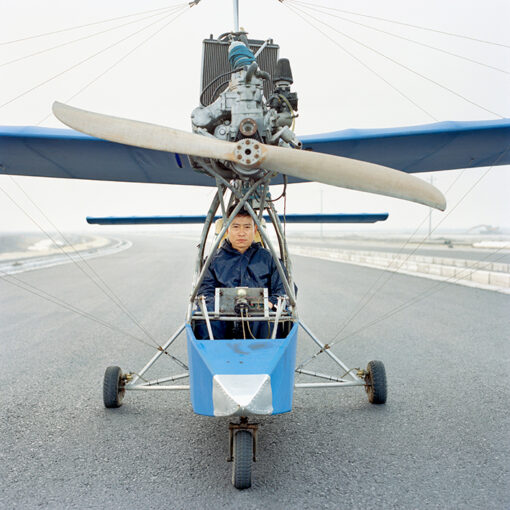 'I cannot give a reason for why I want to fly. Maybe this is just how human beings evolve: we ride horses, ride bicycles, drive cars, and then fly an airplane. I fly as best I can. 'It's my dream, my joy. It's pretty much my life.'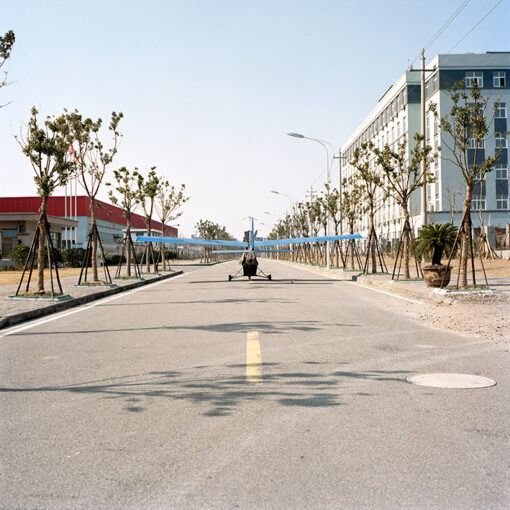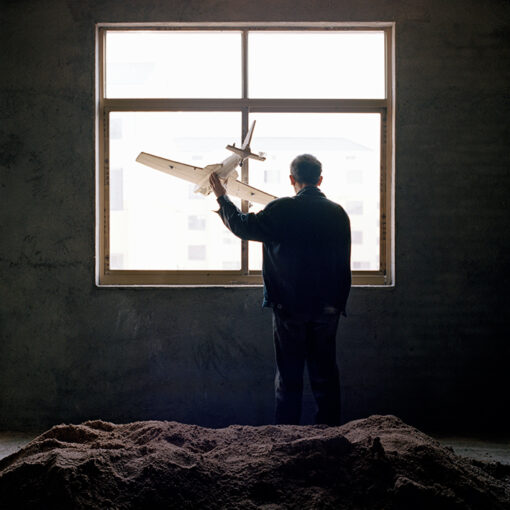 Yuan Xiangqiu
location:
Tiantai, Zhejiang
aircraft:
Sky Castle
type:
lightweight airplane with old motorcycle engine
total costs (CNY):
5,000
length (m):
5.0
impetus (ph):
45
desired flight altitude (m):
500
actual flight altitude (m):
1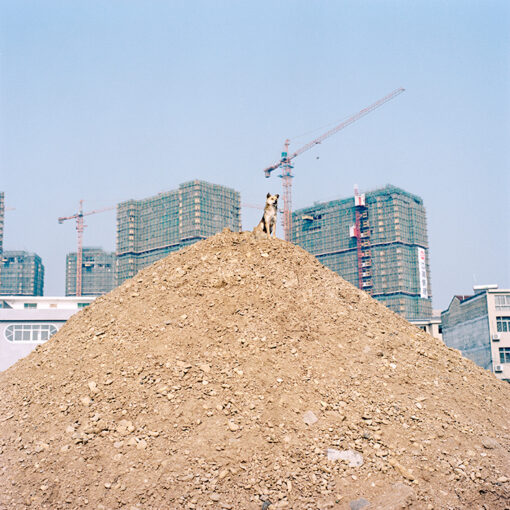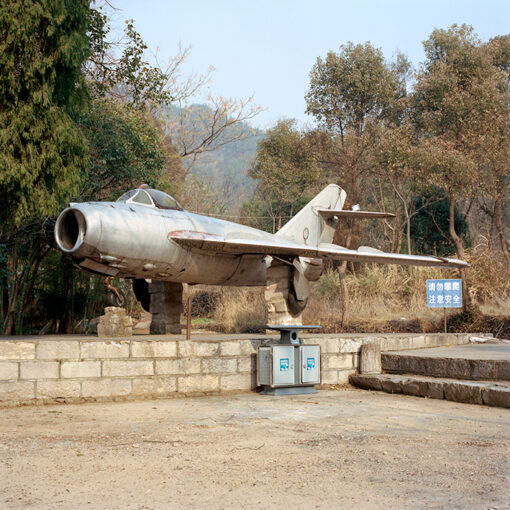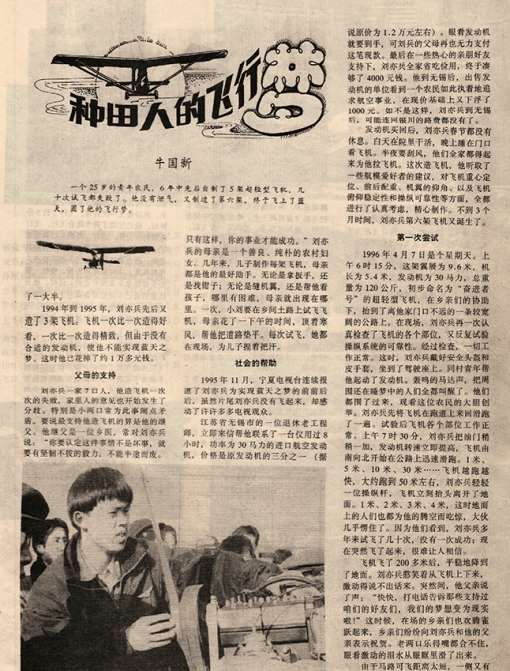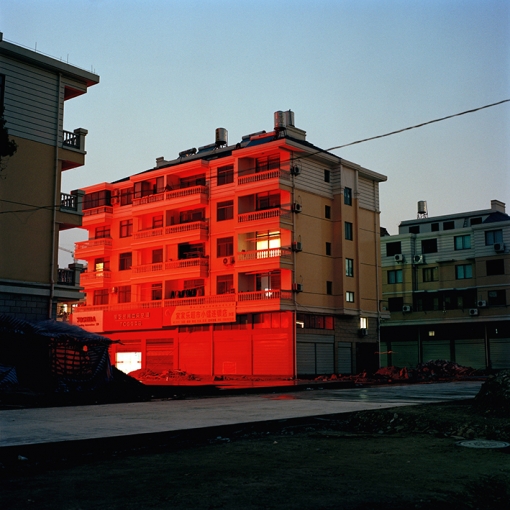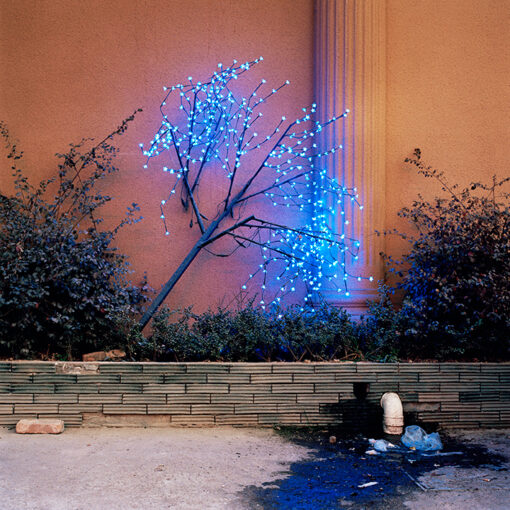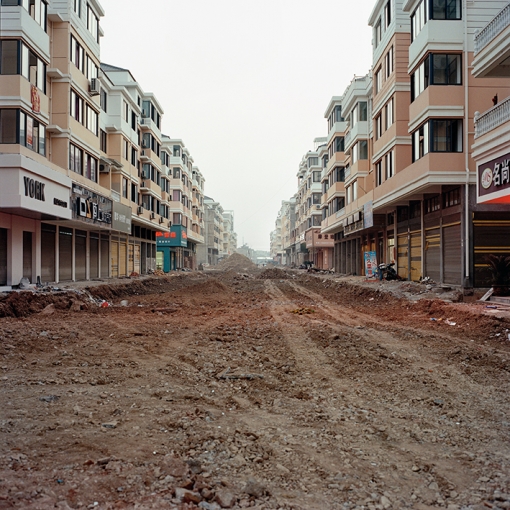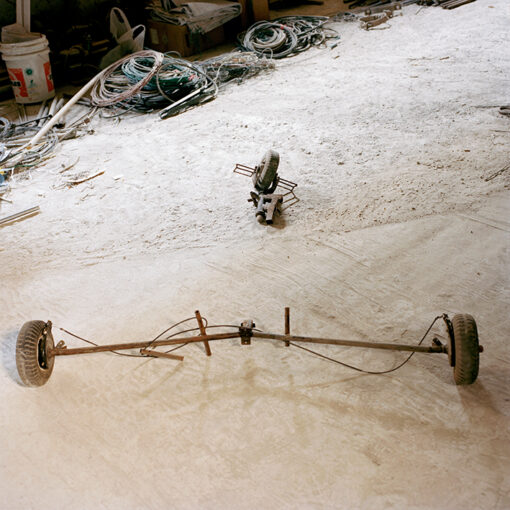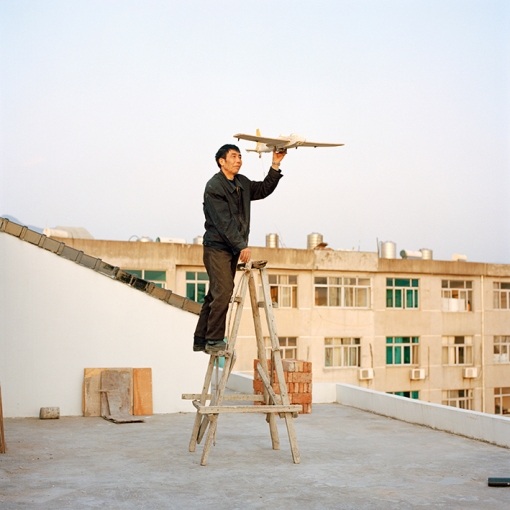 It seems Yuan's dream to build an aircraft that can fly along the Tiantai Mountain has to been shelved indefinitely. However, he did give his grandchild a special name: Chen Xiang (flight in the morning) – as each of his test flights had been in the early morning.
Cao Zhengshu
location:
Mianyang, Sichuan
aircraft:
Bee
type:
helicopter with old car motor
total costs (CNY):
3,000
length (m):
4.0
impetus (ph):
50
desired flight altitude (m):
1
actual flight altitude (m):
0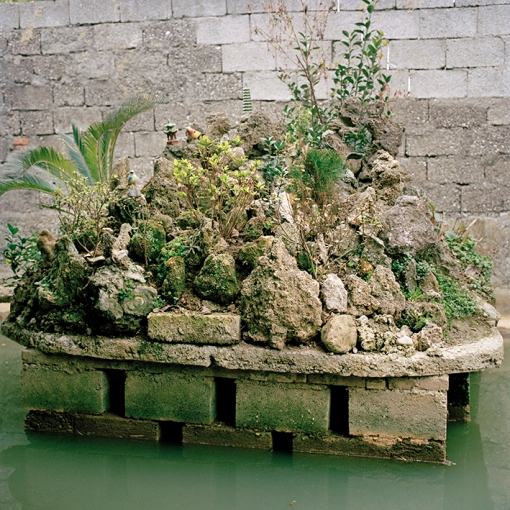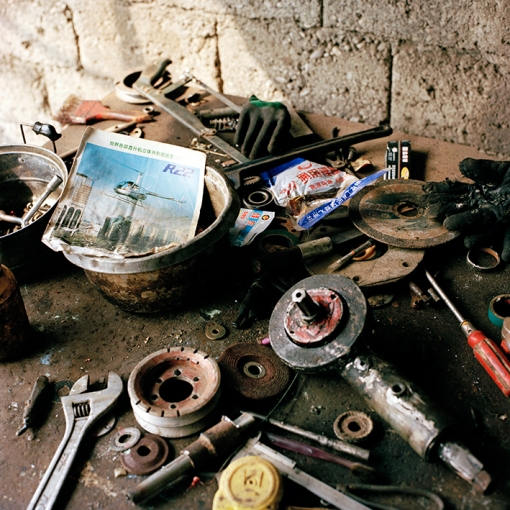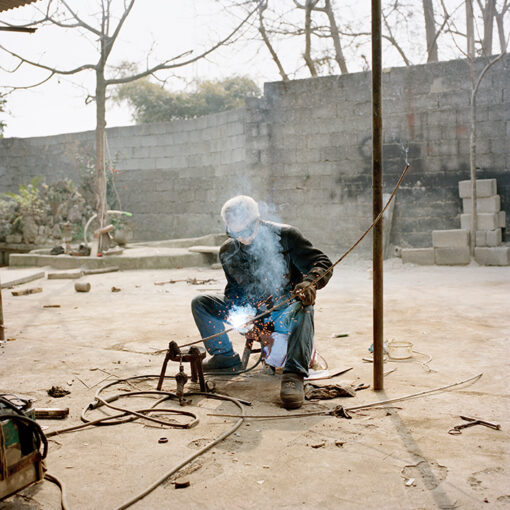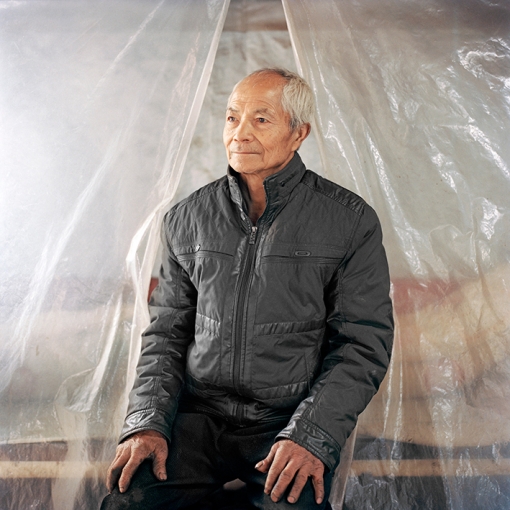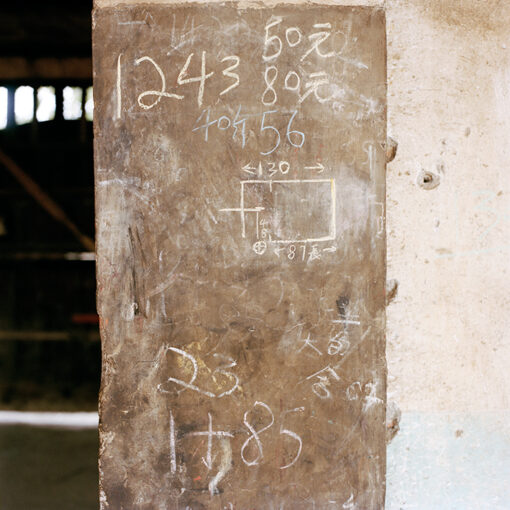 Cao is still firmly convinced that his flying dream could become true. His dream is that one day his aircraft will fly high enough to pass over a field of cole flowers.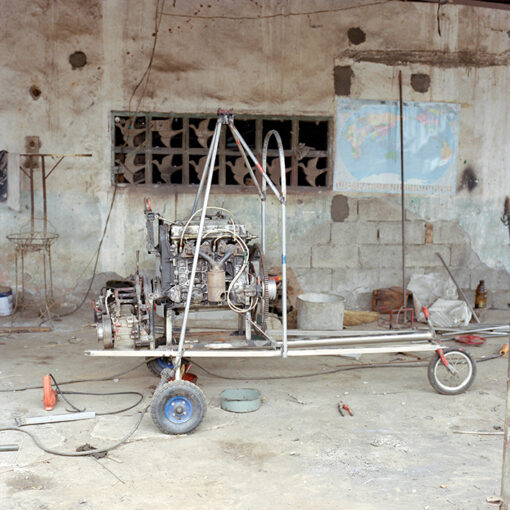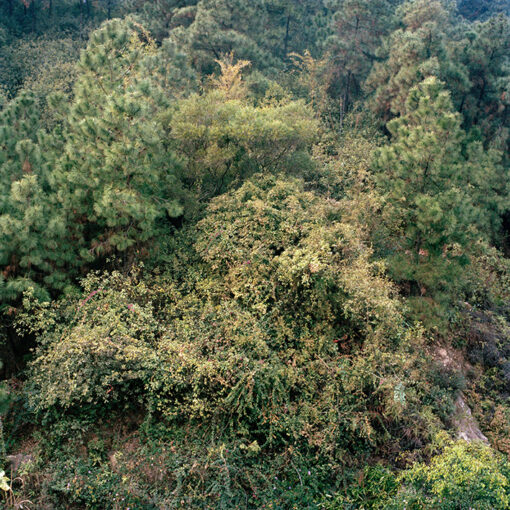 Su Guibin
location:
Chaozhou, Guangdong
aircraft:
Lightning
type:
rotorcraft with Hirth-f23 motor
total costs (CNY):
60,000
length (m):
3.5
impetus (ph):
55
desired flight altitude (m):
5000
actual flight altitude (m):
4850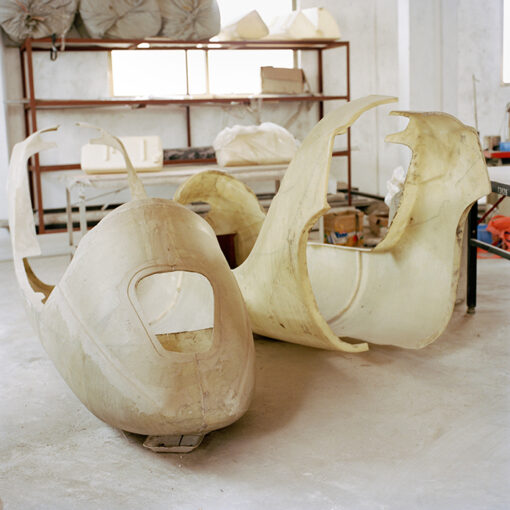 in 2014 Su suffered an accident while flying an aircraft built by a follow aeronaut. The aircraft collided into a telegraph pole, causing damage to Su's nerves and leaving him paralysed from the waist down. 'I've been bedbound for half a year. My toes have recently regained some feeling. However, the doctor said full recovery is still not guaranteed. The only thing I can do is wait in bed. A day in bed seems like a year to me.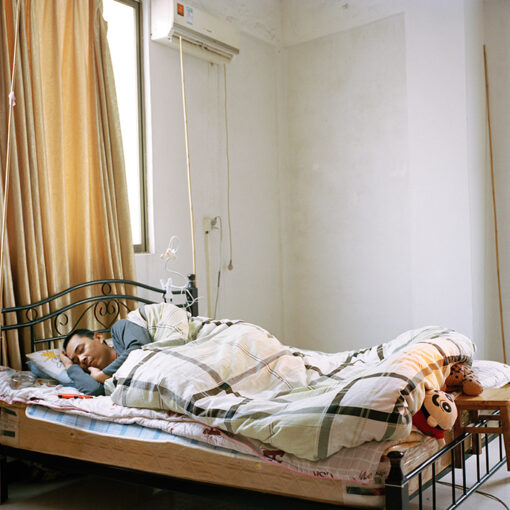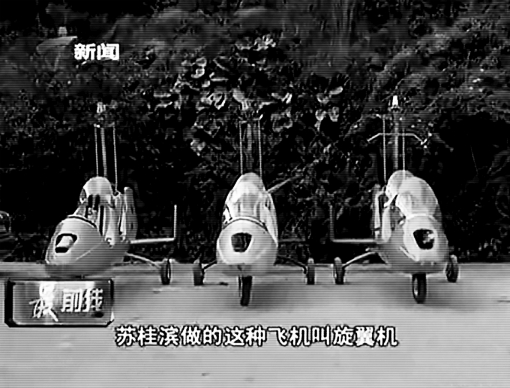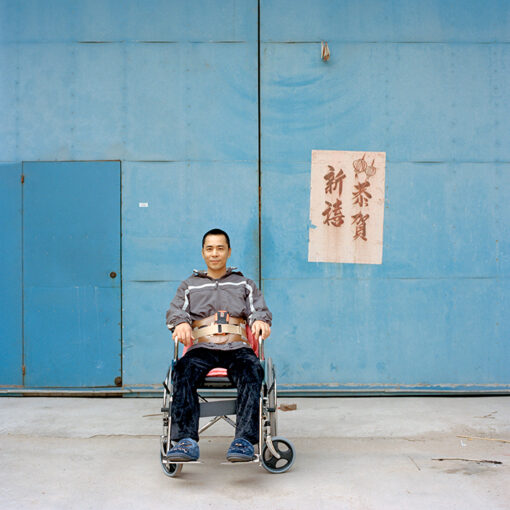 Su still holds onto his dream, the first thing he plans to do after recovery is fly his aircraft. During the innumerable sleepless nights in the past six years, Su has built 50 rotorcrafts, made 1000 hours of flight and reached 4850 metres flight altitude. The value of life is not measured by money. He said, 'One is never too old to fly.'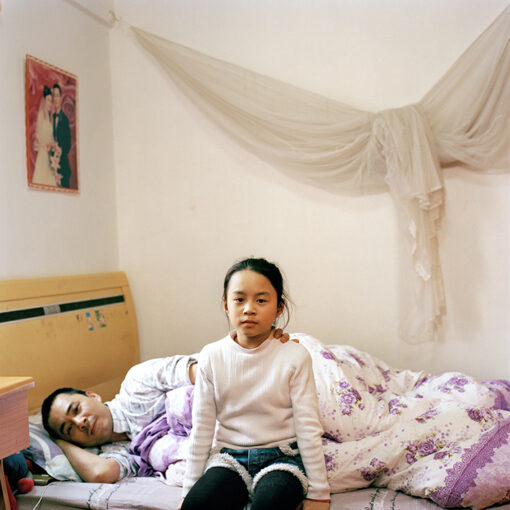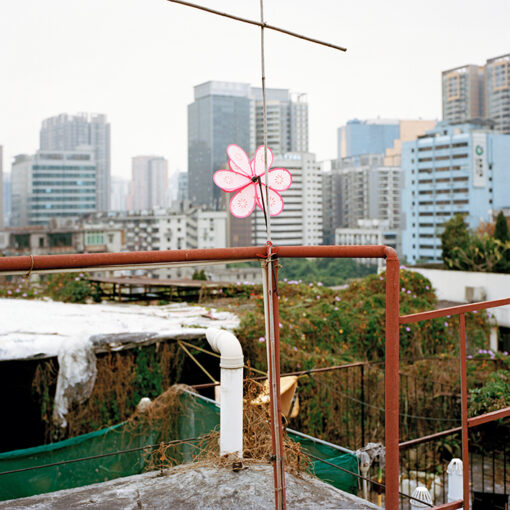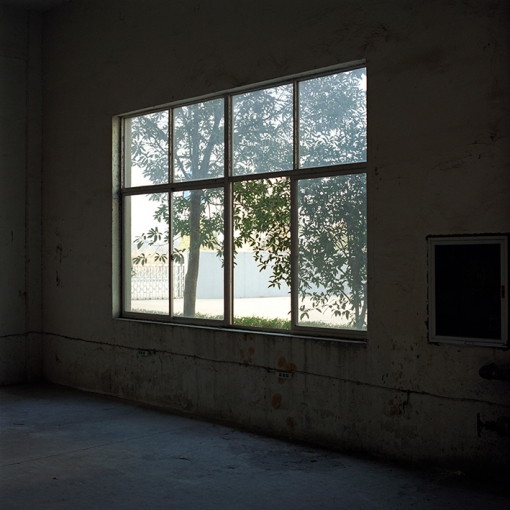 Jin Shaozhi
location:
Lishui, Zhejiang
aircraft:
Sky horse
type:
fixed-wing aircraft, steel frame, aluminium tube, and bandage wing skin with Rotax 447 motor
total costs (CNY):
80,000
length (m):
6.0
impetus (ph):
55
desired flight altitude (m):
3000
actual flight altitude (m):
500
After Jin's retirement he opened a small clinic. During weekdays he works in the clinic. But at the weekends he goes to the flight club nearby to continue his flight training.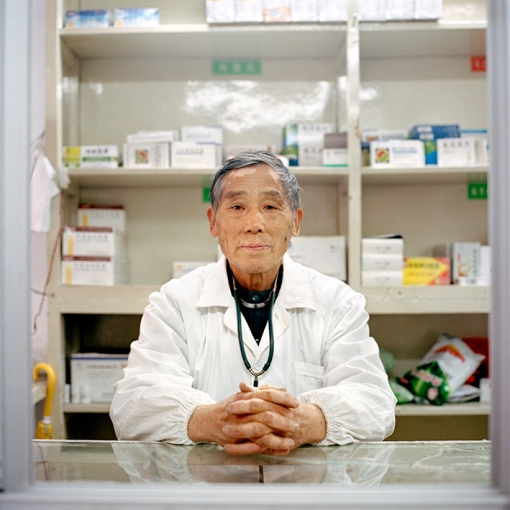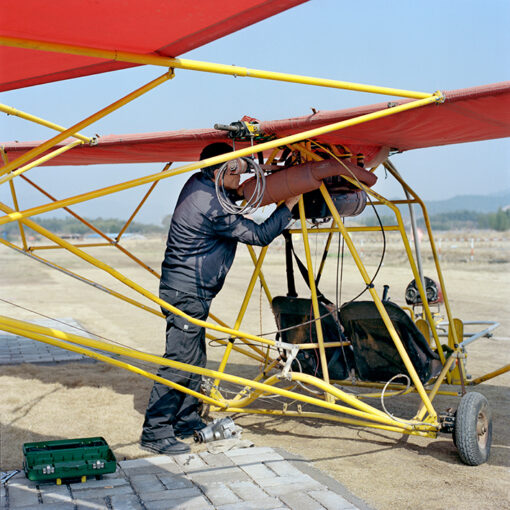 Over the course of eight years, Jin has assembled, refitted, and built five aircraft – each successfully flown by him self. The refitted second-hand aircraft has crashed several times. But after improvements, it could fly steadily even with his hands released from the controls.
Jin shows the scar on his belly: the result of an accident in which he broke his leg and damaged his intestine.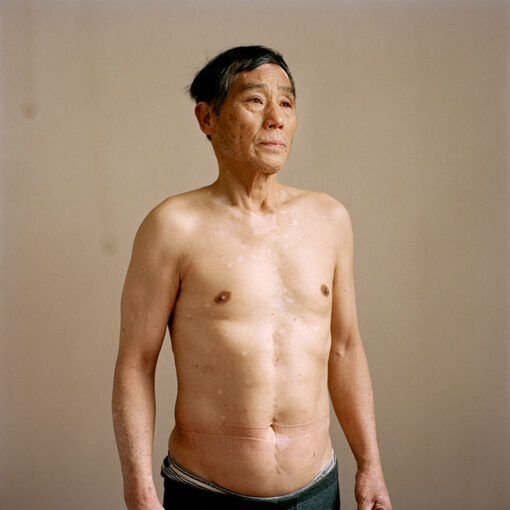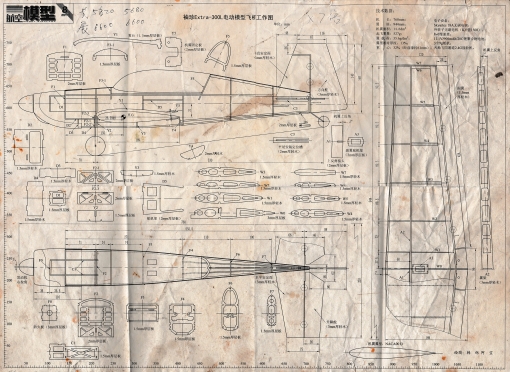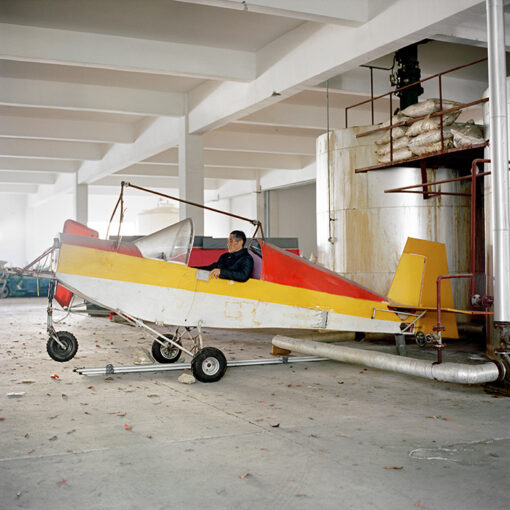 'I was just overjoyed the first time I successfully flew the skies. And each time I fly, I want to stay there for longer. I plan to keep improving my aircraft and fly until I'm 90. I will fly higher, further and safer!
Xu Bin
location:
Quzhou, Zhejiang
aircraft:
White Dragon
type:
Autogyro with Hirth-f23 motor
total costs (CNY):
80,000
length (m):
3.2
impetus (ph):
50
desired flight altitude (m):
3000
actual flight altitude (m):
2000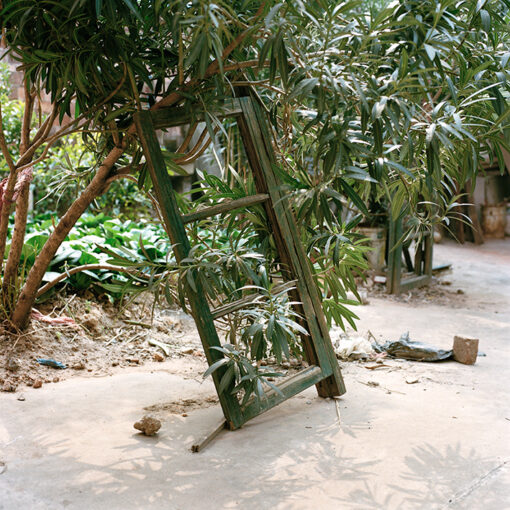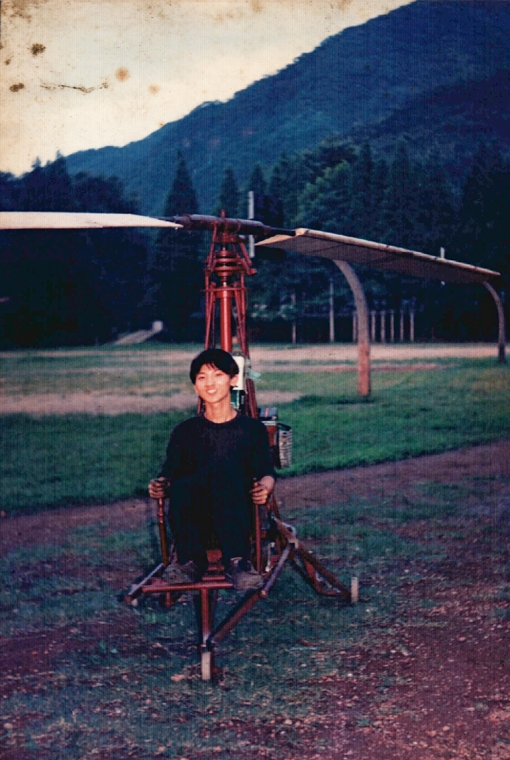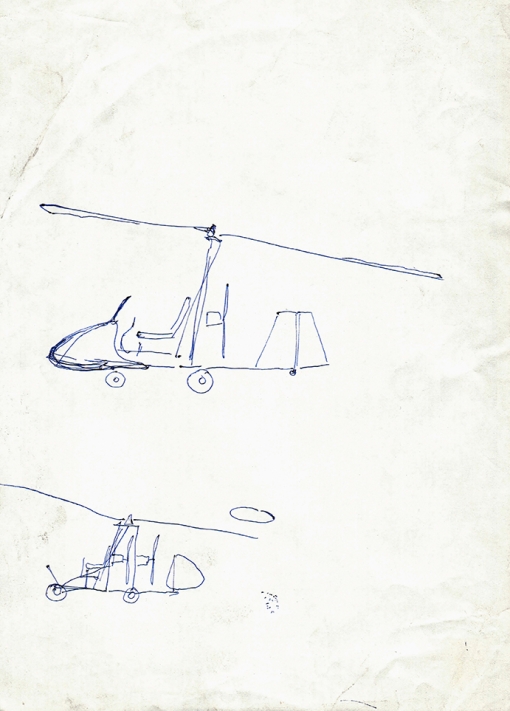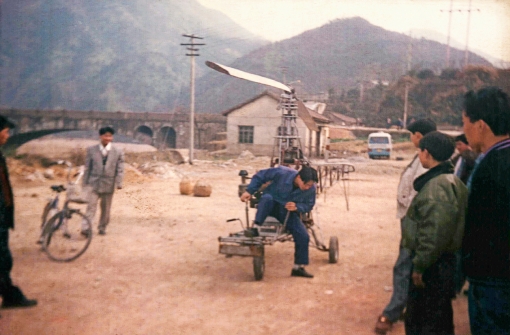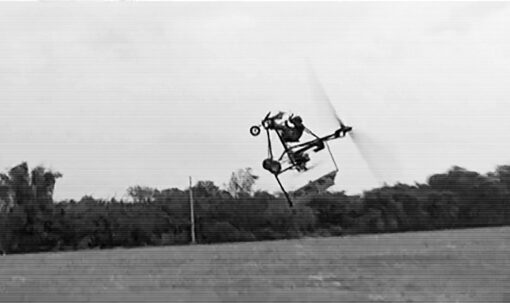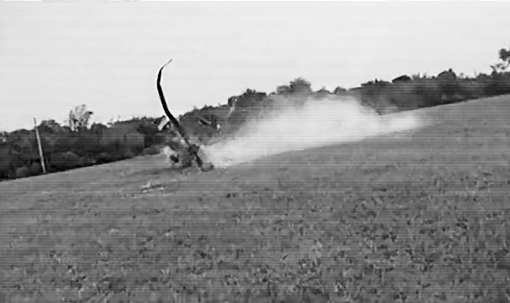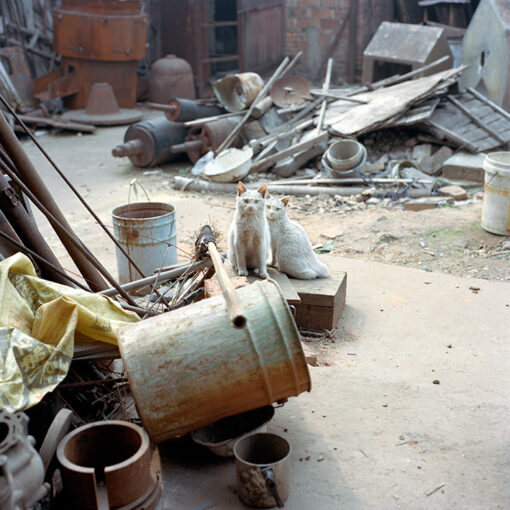 'Given the small size of our yard, I decided to make a helicopter. This was a handy option, given they don't need a runway to take off.'
Xu's success came 12 years after he initially began his pursuit of flight, when he was just 18-year-old. In 2006, the 32-year-old flew up into the sky with his self-made rotorcraft. The flight lasted 25 minutes at the height of two miles. The engine was bought on the internet, the pilot seat was adapted from a car seat, while the wings, the body and the rotor blade were all made by himself. The rotorcraft weighs 130 kilos and cost 30,000 CNY.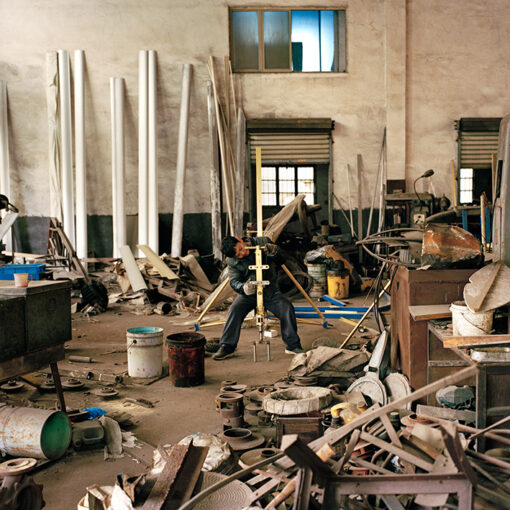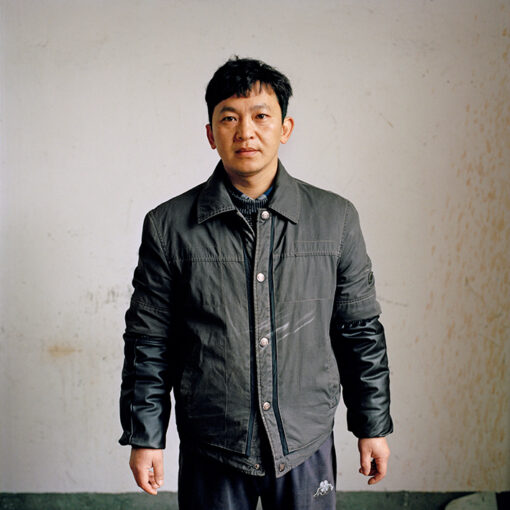 Last year The Museum of Folk Aircrafts, his long-awaited dream, was finally opened. The museum has a collection of more than thirty aircrafts made by fellow aeronauts. Xu dreams of expanding the collection to house all the aircrafts made by Chinese aeronauts, so that one day these aircrafts have wider exposure. He also wants to set up a runway and hold an air show in front of the museum to give the flight enthusiasts a chance to meet and talk to each other.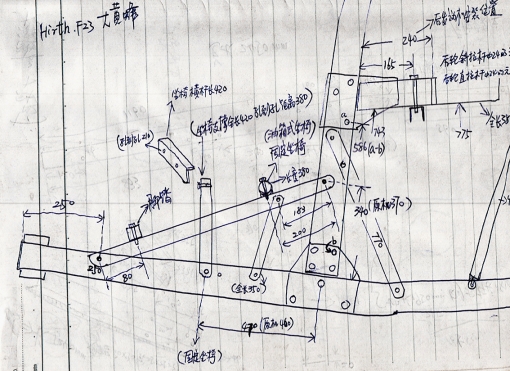 Self-made rotorcraft by Xu in front of the poster of the local attraction, Jianglang Mountain.
'I love flying to the Jianglang Mountain. It's about five miles away by flight. I often make it to the edge of the mountain and then hover along its ridge.'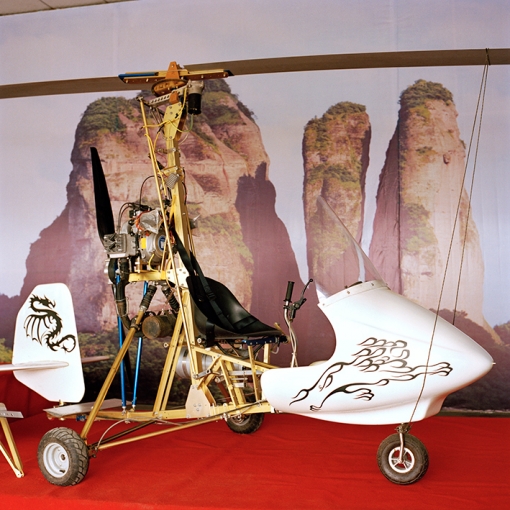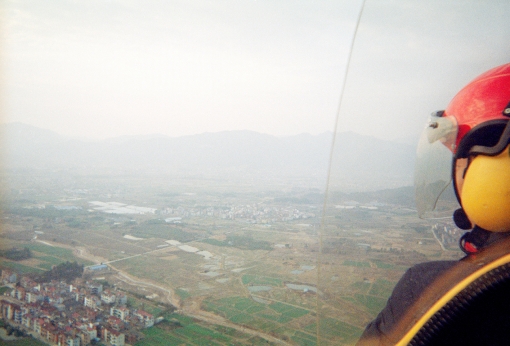 At the end of my travels I decided to join Xu Bin on a flight. My heart pounding, I got into his two-seater autogyro, White Dragon: Xu in the front, me behind. I cautiously put on my helmet and safety belt.
We taxied for around 150 metres before the aircraft was airborne. Before long we're already flying at 200 metres altitude. I held my breathe for a moment. The aircraft has an open design, I feel the wind through hair and see the houses, mountains, fields, and lakes passing by below my feet; a feeling of dizziness took hold of me.
Fear set in, and I started to picture how we were going to crash. But then I spotted Xu Bin looking down below with the curiosity of a little boy. He shone with intense happiness. I start to appreciate how much enjoyment he gets out of flying, from taking to the skies. Despite the noise of the propeller, I almost reach a moment of Zen.
My fear fades, and I look out to enjoy the view with him. The lakes below reflect the light of the setting sun, everything seems to glow and soften. We make a few rounds in the sky, sometime flying low, sometimes high up, over the fields and mountains. Fifteen minutes later we've landed again, safely.
— Xiaoxiao Xu